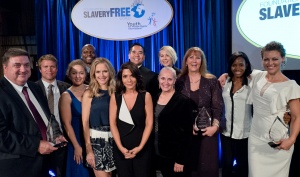 The Second Annual Human Rights Hero Awards was held on September 21st at Eva Longoria's restaurant Beso in Hollywood. The event was produced and hosted by Marisol Nichols and her nonprofit organization Foundation for a Slavery Free World in partnership with Youth for Human Rights International (YHRI). 
The purpose of the event was to raise awareness about modern day slavery and the commercial sexual exploitation of children, on a global level as well as here in the United States, by awarding organizations and individuals that are doing heroic work in this field.
Keynote Speakers
Tim Ballard, Founder and CEO Operation Underground Railroad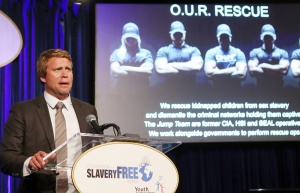 Tim Ballard began his career at the CIA, where he worked on cases dealing with international terrorism. It was while working with Homeland Security, that he began his job of rescuing children from sexual slavery at a time when the U.S. Government began forming anti-human trafficking units.
As an undercover operative, he would assume the role of a pedophile or child trafficker to get inside trafficking rings, and bust them up. Thereby successfully dismantling literally dozens of these organizations over a ten year period.  Understandably, Mr. Tim Ballard was very reluctant at first to work in those child trafficking task forces due to the utter darkness and evil of the crimes involved with the trafficking of children. In his own words, "I knew it existed, but I didn't want to see it."
The turning point, at which he decided he was 110% IN, came as a result of much soul searching after his very first case-a case in which his actions directly led to the rescue of a 5-year old boy who, with many other children, had been smuggled across the border from Mexico to California, and was repeatedly being raped and used for child pornography. 

Toward the end of his career with Homeland, and despite a decade of rescuing scores of children, he began to feel burdened and frustrated by the limits of his work within the government. There were numerous, urgent operations in desperate need of swift action that he simply wasn't allowed to conduct due to no obvious US connection. For he could only work a case if a US citizen was involved. In other words, he would often infiltrate child trafficking rings and uncover an opportunity to rescue children from horrendous human trafficking situations only to find his hands were tied. 

In order to find and rescue those children who were out of his jurisdictional reach, Mr. Tim Ballard retired from his government job in December 2013. A month later he started the private, non-profit organization, Operation Underground Railroad to continue his work. Since the founding of that organization Tim and his team have rescued more victims then he had ever seen or even heard of during his previous 12 years of service with the government.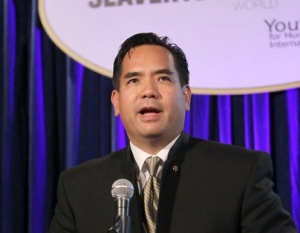 Attorney General Sean Reyes
Utah Attorney General Sean Reyes works closely with Operation Underground Railroad to prosecute child traffickers and pornographers. Last year, just weeks before being elected as Utah's Attorney General, Reyes joined O.U.R. in Columbia on a sting operation that rescued over 50 children from sex trafficking.
Since that time, Reyes has made human trafficking one of his top priorities. "I try not to share the most gruesome details, but people need to hear it. People need to hear about the warlords that buy up little children to strap bombs to them and create suicide bombers, people need to hear about organ harvesting farms for human beings to sell on the black market, people need to hear about traffickers forcing young boys and girls to sleep with paying customers thirty, forty, fifty people a day." Says Reyes. "It's just critical to work together on an international level to stamp out this evil. There's no way that a single country or a single state alone can address it given the demand."
Awardees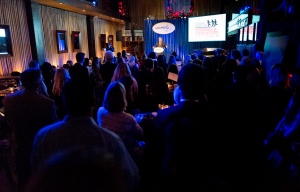 John Ryan, former CEO of the National Center for Missing and Exploited Children
The leading organization In the United States for finding missing children is the National Center for Missing and Exploited Children, headquartered just outside Washington, DC.
Mr John Ryan was a board member, President & CEO of the National Center for the last 15 years.
When he started, the National Center would recover 62% of missing children reported. By the time he retired earlier this year, that recover rate was at 97%.
With the explosive growth of the internet, the National Center faced the challenges of children being sold for sex on websites like Craigslist. The National Center worked with Congress, law enforcement agencies, prosecutors and the media to stop this horrifying act. As a result, Craigslist permanently shut down its "Escorts" section-bringing all human trafficking of children through that website to a grinding halt.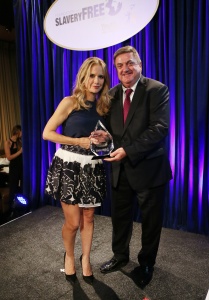 Another milestone achievement was when John Ryan and the National Center was instrumental in passing the groundbreaking Justice for Victims of Trafficking Act earlier this year. This was a monumental bill encompassing numerous actions to combat human trafficking. For example, 68% of all missing children who are sexually exploited come from foster care. And foster care gets federal funding for each child they have in their system. But, if a child went missing, there was no obligation on the part of foster care to report it. So no one was looking for that child. It is now law for foster care providers to report any missing child directly to the National Center, and we have John Ryan to thank for that.
Nancy Rivard, President of Airline Ambassadors
Nancy Rivard started Airline Ambassadors International in 1996. She saw all the empty airline cargo space and began putting that space to use by transporting donated goods and supplies to disaster sites the world over.
But that was just the beginning.
Using airline pass privileges, they expanded by bringing children into the U.S. for medical care not available in their countries.
They've now built up to 10,000 members, operating in 54 countries, and have delivered more than $60 million in aid.
In 2009 the need to combat human trafficking became quite literally plain as day.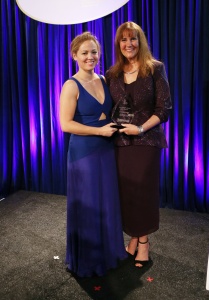 In a Cambodian village, they rescued an abandoned three year-old girl named Somnang, who had no clothes on, no food, no hair–she literally had nothing.
And while there was a happy ending to that story, it was self-evident that Somnang would have soon become a trafficking victim herself.
And with their very next mission, Airline Ambassadors identified four human trafficking cases.
Today, in addition to everything else they do, Airline Ambassadors International provides training not only to help flight attendants spot and stop human trafficking, but training tailored to the entire travel industry, airline and airport personnel, hotel employees, tourism companies, law enforcement and ground transportation.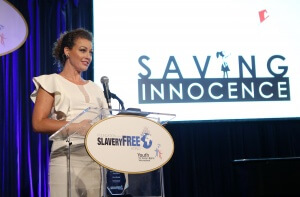 Kim Biddle, Founder and Executive Director of Saving Innocence
Kim Biddle is an amazingly sharp and strong woman who works from the beginning to the end in dealing with the problem of human trafficking.
Specifically, she and her non-profit organization, Saving Innocence, not only work with local law enforcement to get the girls off the streets and out of the trafficking rings they've been forced into, but they work to keep them off the streets for good, and forever.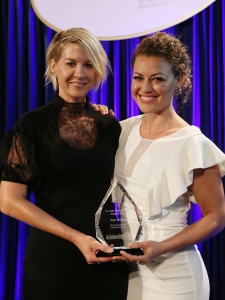 Because once they are rescued, the work only begins. Many of these girls had absolutely nothing before they were trapped into the trafficking scene, and they have absolutely nothing when they are gotten out of it. And it is at that point where Kim Biddle and Saving Innocence begin the process of giving them the life skills necessary to take life into their own hands.
Despite a Bachelor of Science in Education and a Master of Social Work from USC, Kim would say that her true education and inspiration comes from her own survivorship from sexual exploitation throughout her youth.
As Kim herself has said:
"Everything we overcome can be used to help others in THEIR overcoming. Everything that has come against us to destroy us, can now be used to set others free."
Musical Guests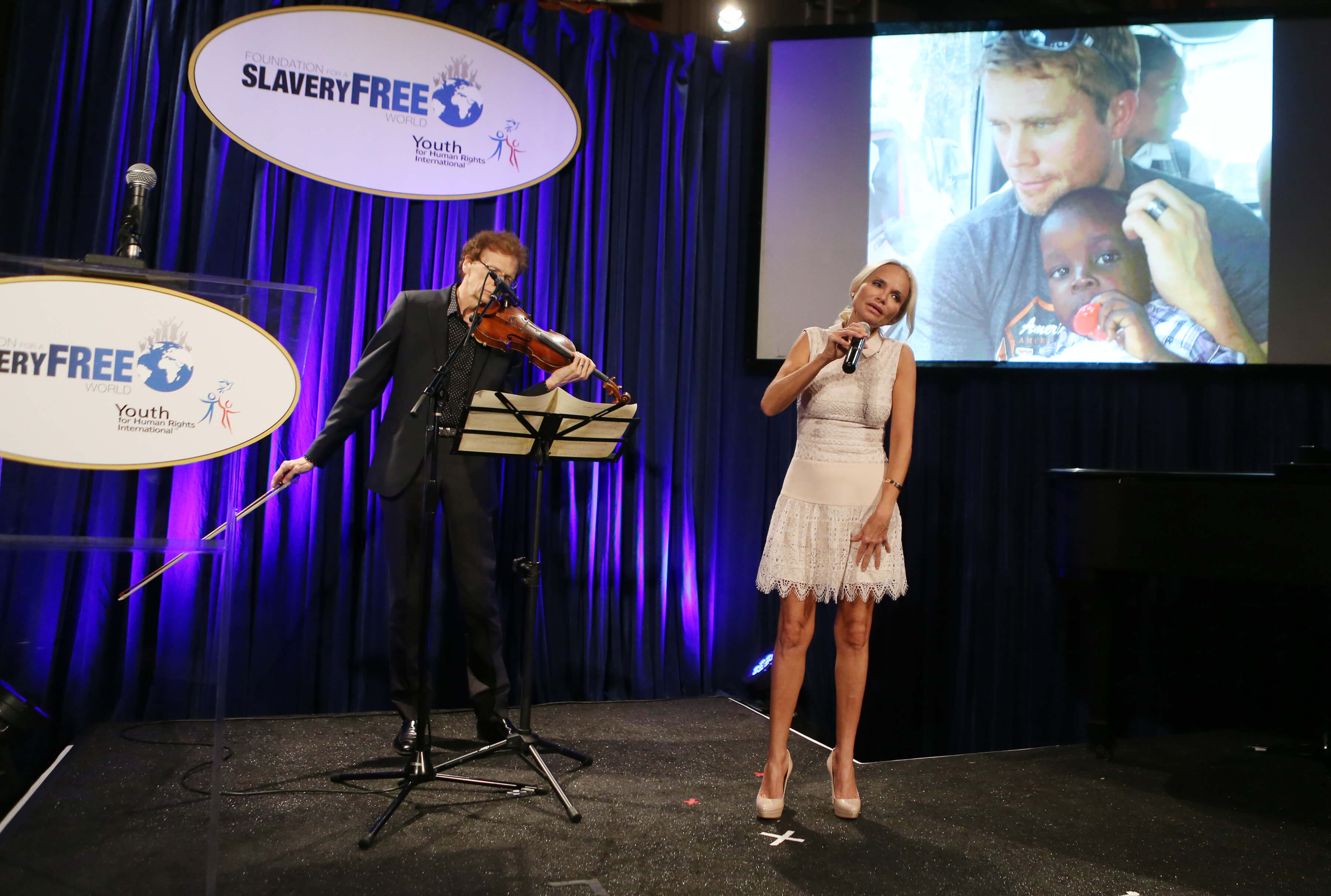 Emmy and Tony award winner Kristin Chenowith with Multi Platinum award winning composer David Campbell
Celebrity Attendees
Beso Event from Slavery Free World on Vimeo.